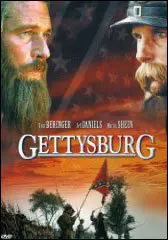 The film Gettysburg, based on Michael Shaara's Pulitzer Prize-winning novel The Killer Angels, has been called one of the greatest war movies of all time. Directed by Ron Maxwell, GETTYSBURG has earned fans from around the country and the world and gained a highly respected place in the pantheon of American films.
Since its theatrical release in the fall of 1993, the movie GETTYSBURG has become a classic among historians, re-enactors, and anyone who appreciates serious film.
In 1999, Universal Pictures released "FOR LOVE OF THE GAME," a timeless baseball story starring Kevin Costner and Kelly Preston. Once again, a major motion picture was adapted from a novel by Michael Shaara. Though the book was never published in Michael's lifetime, in 1991, three years after his death, his children were able to find a publisher, and "For Love of the Game" now lives on.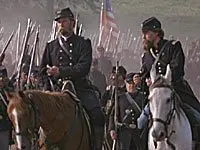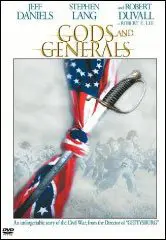 GODS AND GENERALS, based on Jeff Shaara's first novel Gods and Generals, was released nationwide by Warner Brothers in February 2003. Financed completely by Ted Turner, written and directed by Ron Maxwell, the film is the prequel to GETTYSBURG, focusing primarily on the characters of Thomas "Stonewall" Jackson (Stephen Lang) and Joshua Lawrence Chamberlain (Jeff Daniels). The film also stars Robert Duvall as Robert E. Lee.
Regarding
The Last Full Measure
Many of you have written, asking if the film version of this book is being produced to complete the Civil War trilogy. Unfortunately, because of the poor box office results for GODS AND GENERALS, Ted Turner has dropped all plans to finance a film version of The Last Full Measure. Someone else may yet step forward, but so far, no one in Hollywood has shown interest. Despite the many rumors to the contrary, I'm sorry to say that no film is now in the works. Jeff Shaara