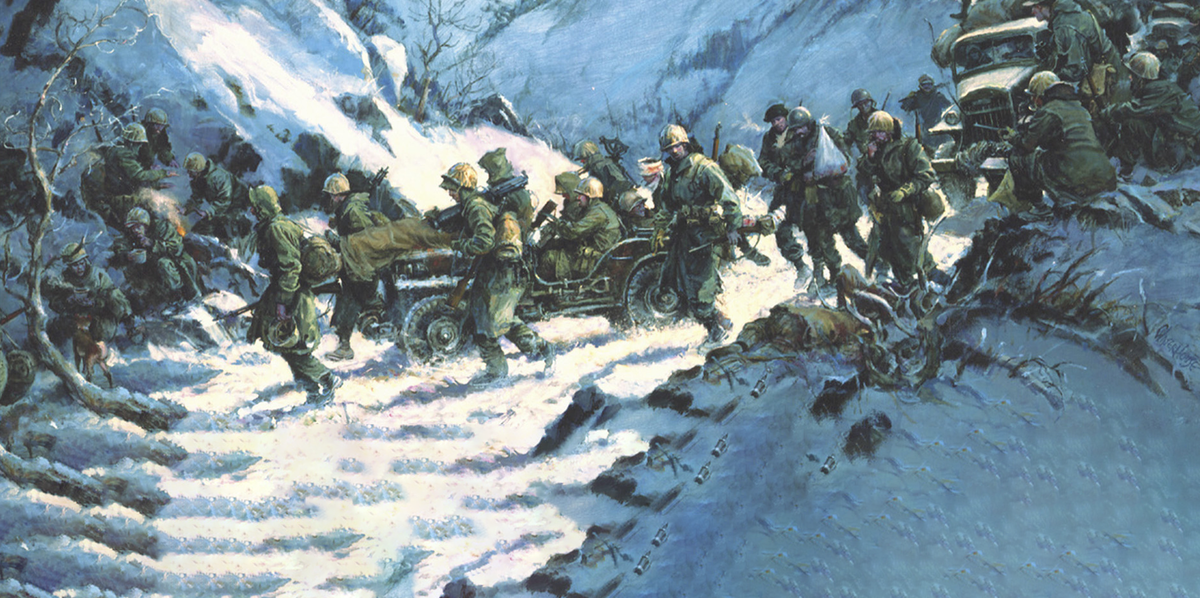 A PERSONAL NOTE FROM JEFF
I am extremely proud to announce that the Marine Corps Heritage Foundation has chosen my latest novel, "The Frozen Hours" to receive this year's "James Webb Award", for outstanding fiction. The award will be presented at their annual Awards Gala on April 28, at the National Museum of the Marines Corps at Quantico. I was stunned to receive word of this, and am extremely grateful to the Marine Corps for recognizing my work! This is an amazing honor.

A SPECIAL NOTE- If you have interest in ordering any of my books, possibly as Father's Day gifts, you would have to do so by the end of April. I will be out of the country from May 1 to June 14, and so, will be unable to sign and ship out any books until I return. Very sorry for this inconvenience.

Thank you to all who tuned in to the special 3-hour CSpan program, which first aired March 4 (and has been shown again several times). A special thanks to all who have sent emails (and Facebook posts), offering their compliments for the interview. CSpan has been very good to me over the years, and that was certainly true with their efforts for this show. I've been told that they will re-run it occasionally, and it is also available on their website, in the "Archives" section.


I'm still deeply into the research for the next project, a story set around the Cuban Missile Crisis. I've read some amazing source material, the voices of several of those who were THERE. As with all my stories, I make a sincere effort to take you away from what we know NOW, and put you into the heads of those whose day-to-day decisions (or hour by hour) could have changed the world. That's not an exaggeration, and it's a big part of this story. As I've said to younger audiences many times, you have grown up having no idea that in October, 1962, we came within an eyelash (or one bad decision) from World War 3. The expected publication date will be spring, 2019. The cast of characters isn't nailed down yet, but the names are extraordinary- from JFK, Bobby Kennedy, Castro, Khrushchev, and so many more. The more I dig into this story, the more excited I become, and it's my challenge to create a story that will in many ways be a surprise- even if you lived through that time, as I did. As with every book I do, I hope this story will educate, as well as entertain.

Please note the email link in the upper right corner- " contactjeffshaara@gmail.com" I look forward to hearing from you, whether input (or criticism) of any of my work, or just a friendly hello. I promise, I read every email you send, and I respond to as many as I can (even the grumpy ones). It might take me a little while, but if possible, you'll hear from me. And I promise, there is no assistant answering my mail, under my name. I'm amazed that so many people assume I don't actually answer my own mail. It's really me, honest.
My best wishes to you all for the spring (once it actually gets here), and hopefully, a pleasant summer.
Jeff Shaara
April 17, 2018